Find the TRACKER HERE
On March 19th Ben will head up to the frozen landscape of the Arctic before embarking upon the first ever traverse of Baffin Island by bike. Ben's long standing bike partners - Qoroz - have designed and built the bespoke snow bike especially for this expedition, throughout which, Ben will be self-sufficient, carrying all his equipment and supplies on the bike. The project is being overseen by world renowned polar explorer David Hempleman-Adams to ensure Ben is in optimal shape to undertake this venture.
Tucked up in the Arctic circle North of Canada, Baffin Island spends most time locked in sea ice and as with polar region extremes it experiences the Polar Night (24hour darkness in winter) and the Midnight Sun (24hour daylight in summer). Inhabited predominantly by Inuit communities to the South, the island is caught in a weather channel that ensures extremely low temperatures with an annual average of -10°C and winter temperatures of -30°C. Being equipped for such cold temperatures is essential for survival in those conditions.
Supported extensively by Hope Technology who have provided and modified all the components, SupaTracks who have provided the 300-tungsten-studded tyres that are mounted on Strada's Handbuilt wheels, the bike that will be ridden exists as an innovation that's been created in response to the expedition's demands.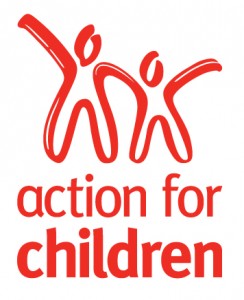 Ben will be using this expedition to raise awareness and funds for the work of Action for Children, a charity with whom Ben's research is closely aligned. Speaking out for some of the most vulnerable young people in society and helping them develop more secure futures is something both Ben and Action for Children are committed to doing and the funds raised through this event will go directly to the work of Action for Children's teams who support children and young people living in care. If you wish to make a donation to the charity, you may do so through the secure JustGiving method which you will find by clicking here. Lots of very grateful people will have a smile if you can!
  Click the Action for Children Logo to donate!